Regular price
$930.00 AUD
Regular price
Sale price
$930.00 AUD
Unit price
per
Sale
Sold out
Pay in 4 interest-free payments of $232.50 with PayPal. Select PayPal at checkout.
The Rezzimax® Tuner Pro will help you relieve pain and get your body out of a state of fight or flight.
Our bodies have been inbuilt with a helpful fight or flight response that is supposed to kick in when our adrenaline rises and we perceive danger in our midst. Unfortunately, in this day and age, when we live in an environment full of toxins, busy schedules, traffic jams and more, our bodies can have a hard time distinguishing between what is harmful and what is simply daily stress. When our body is in a heightened state of stress for too long, or if trauma has occurred, this can wreak havoc on our central nervous systems, down-regulating its ability to function properly and in turn, causing a range of health conditions that can pop up across the entire body.

Share
View full details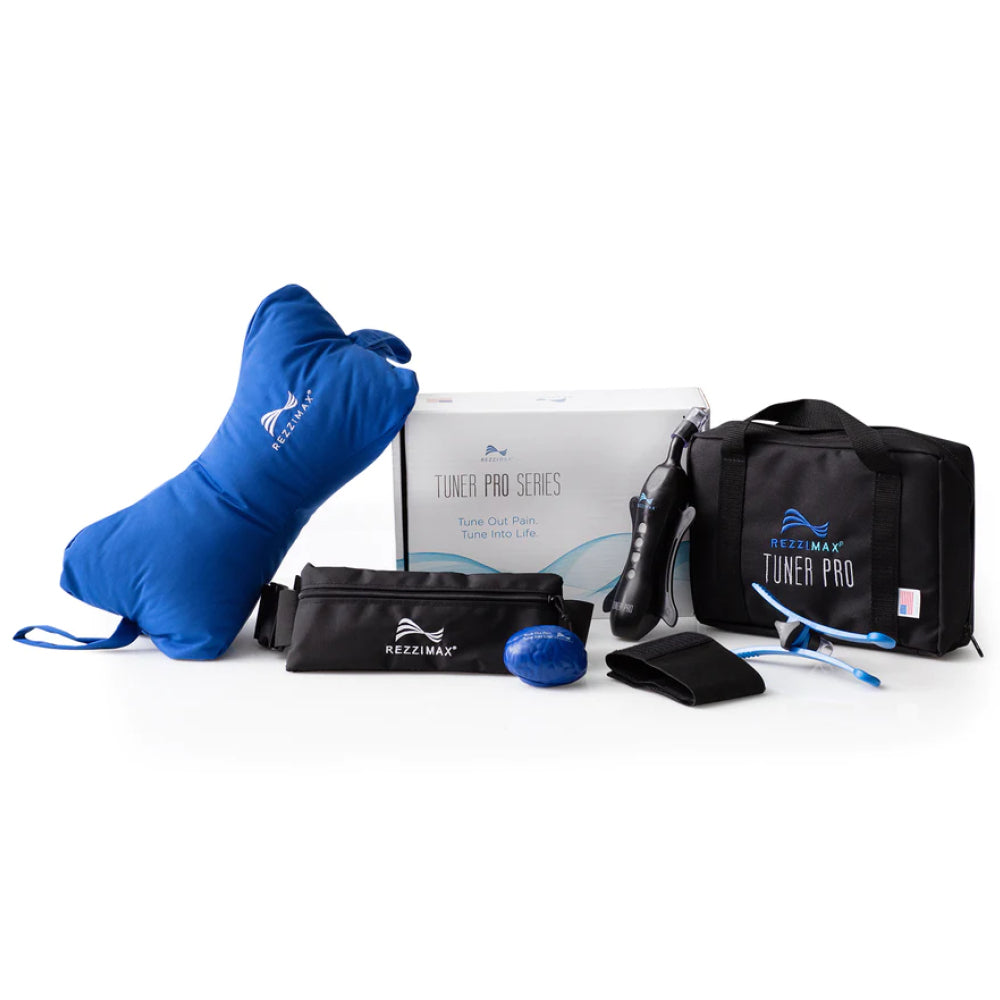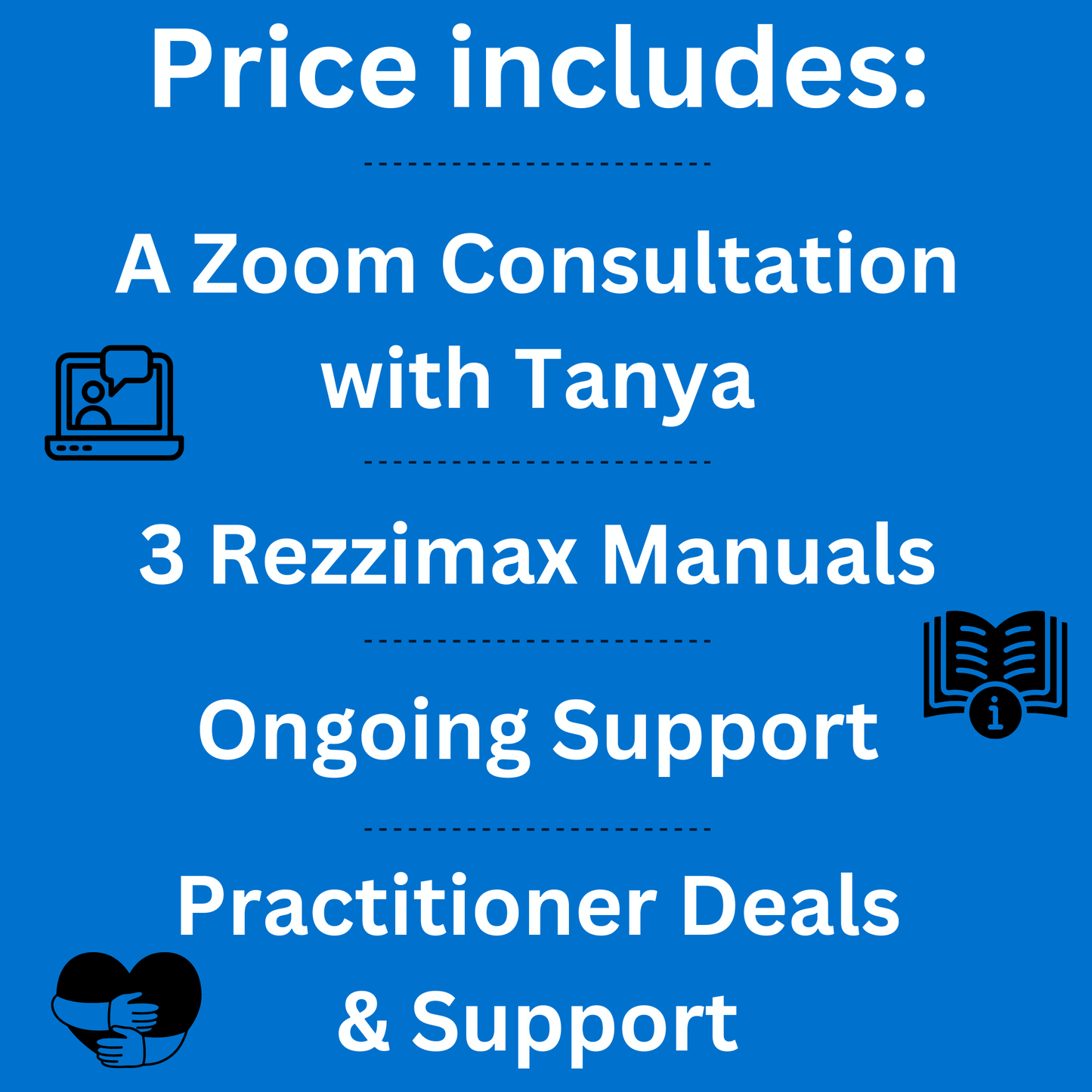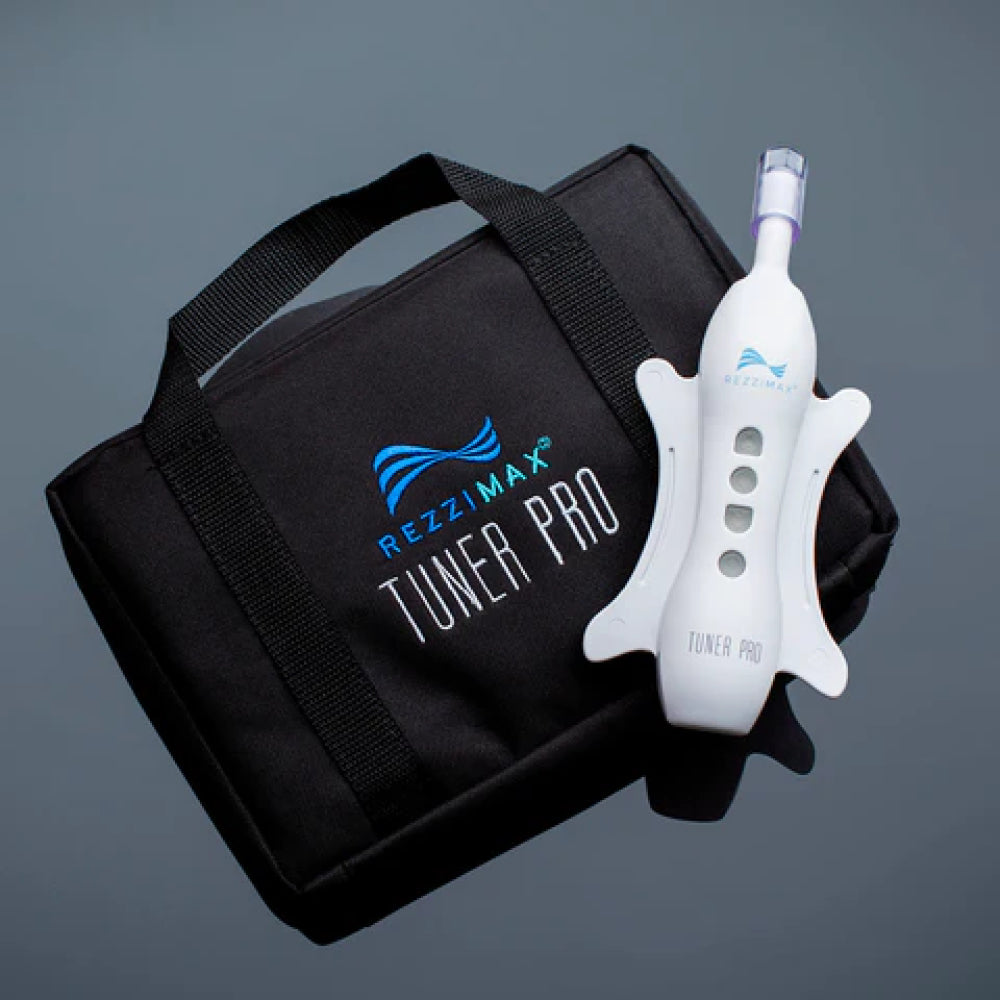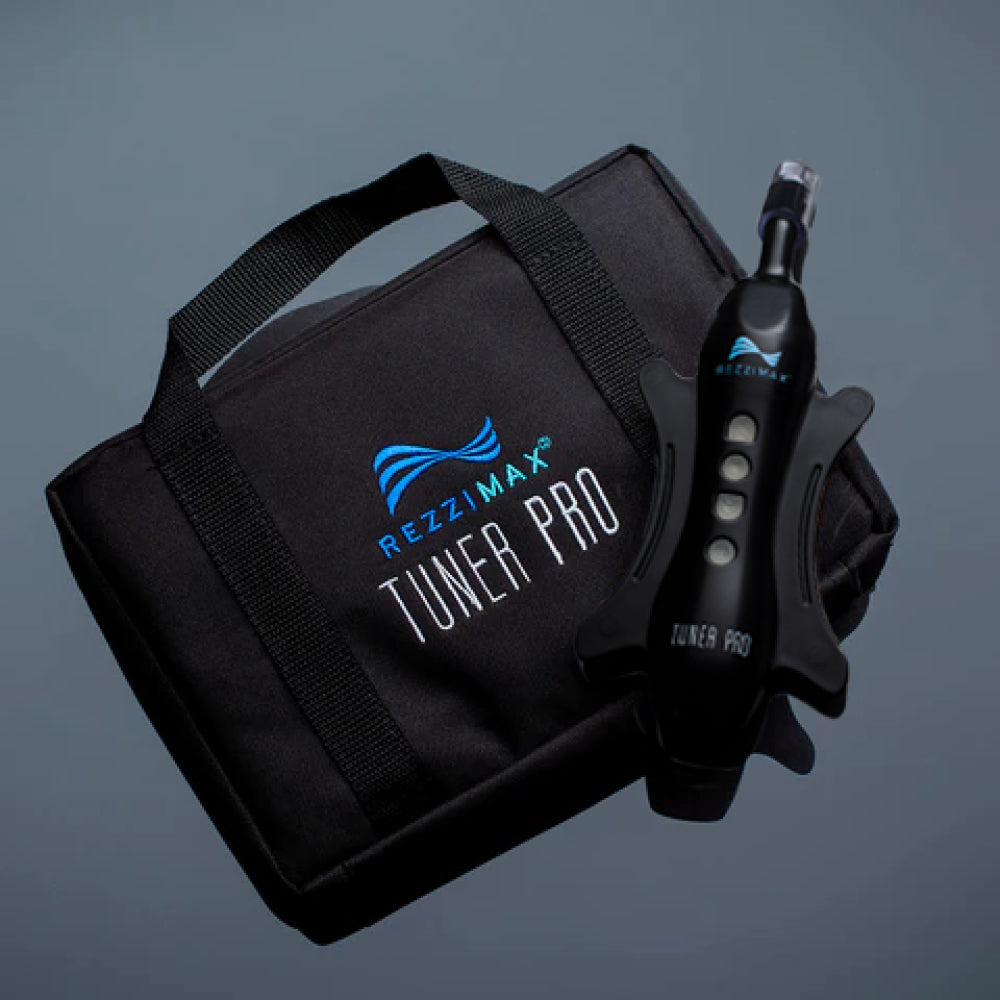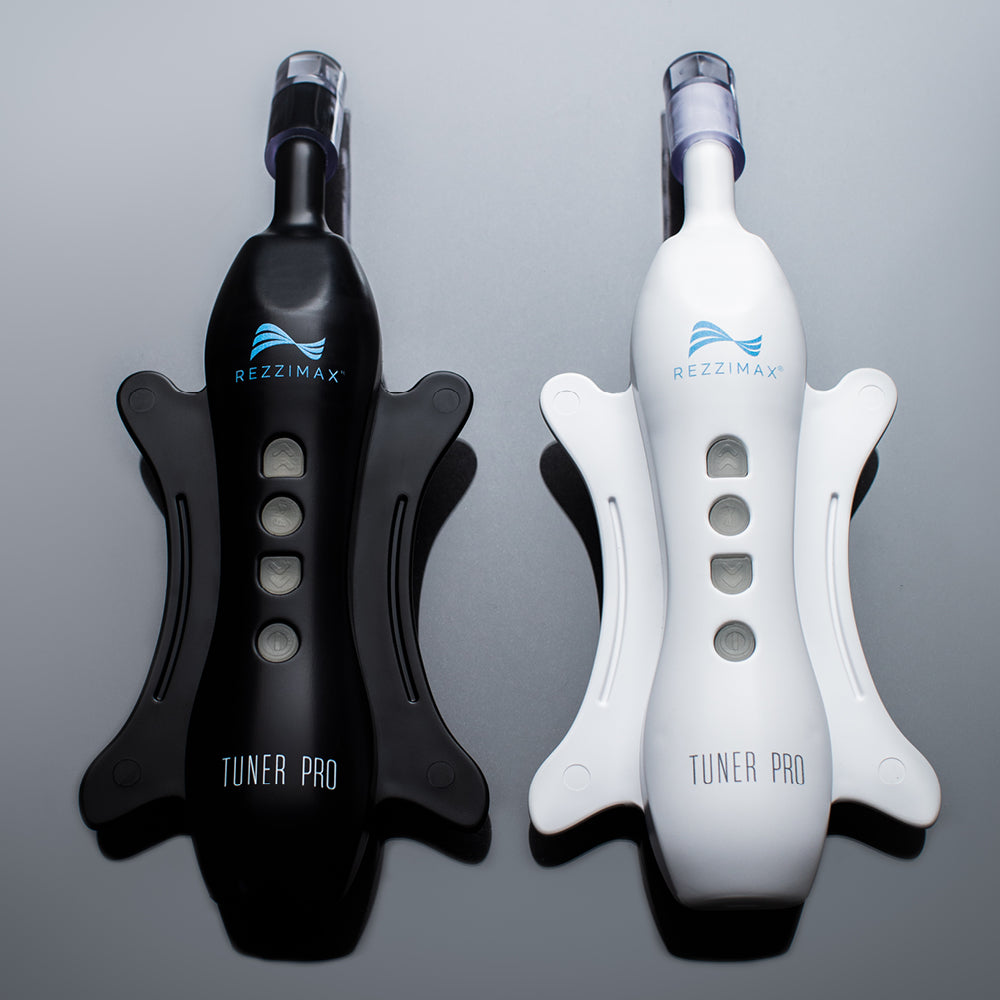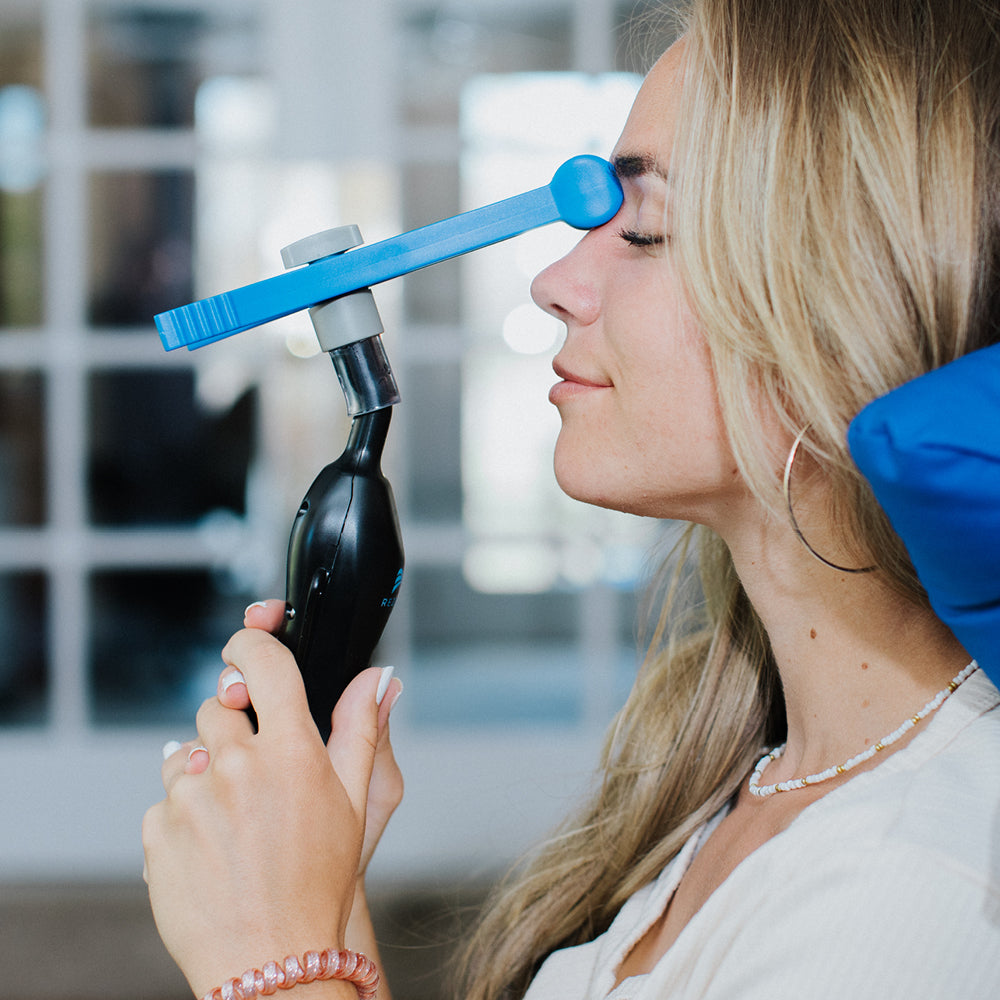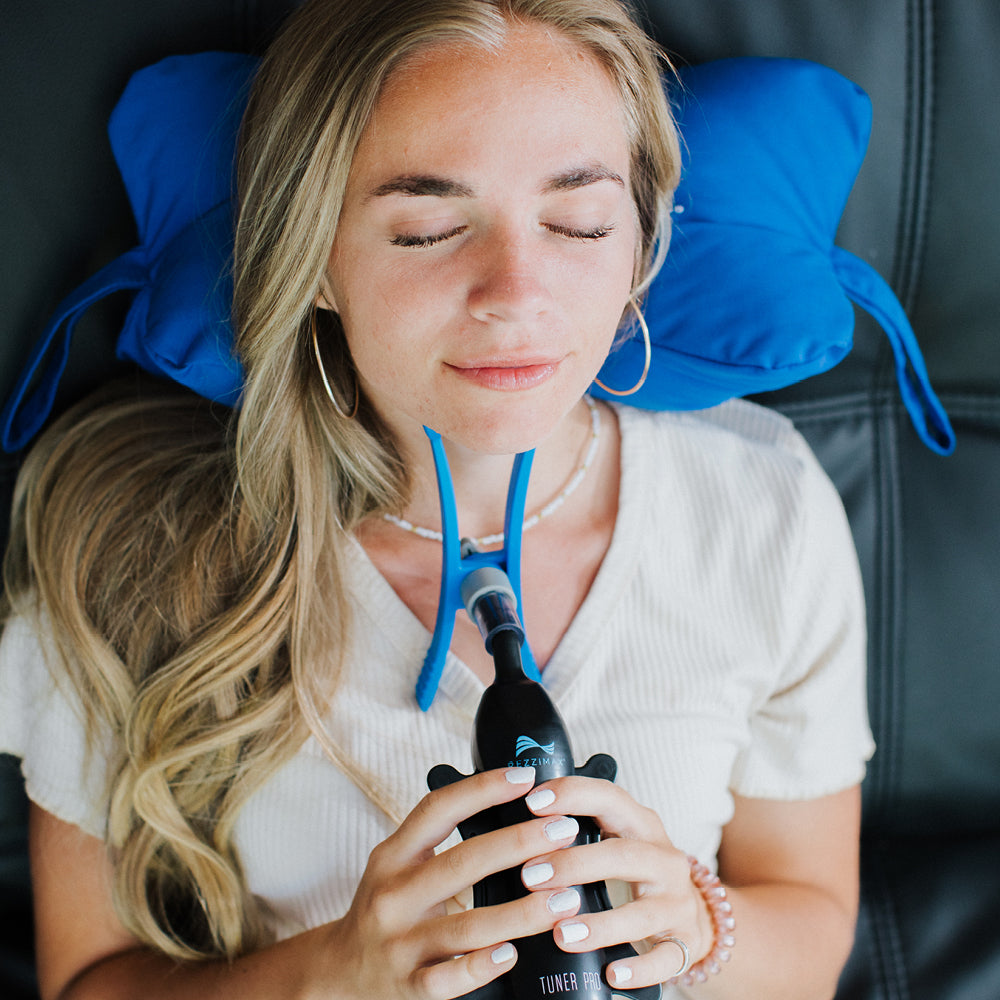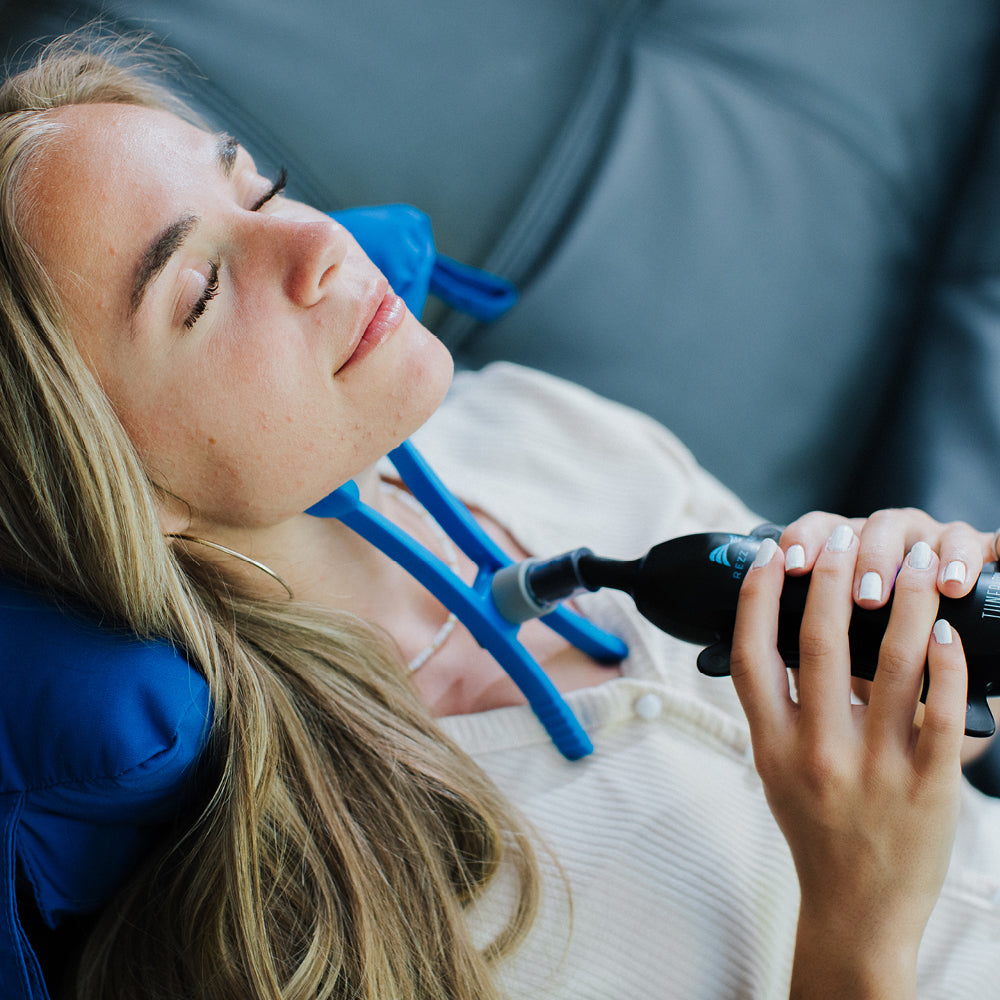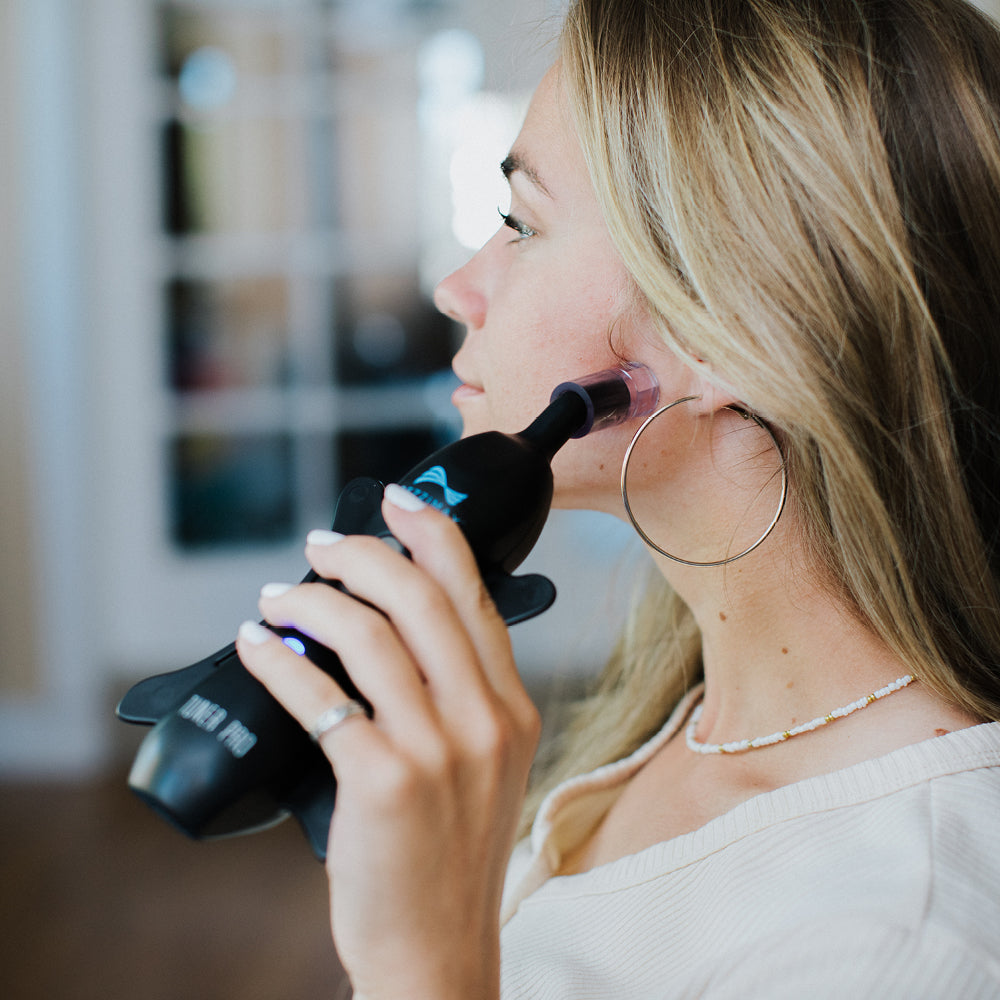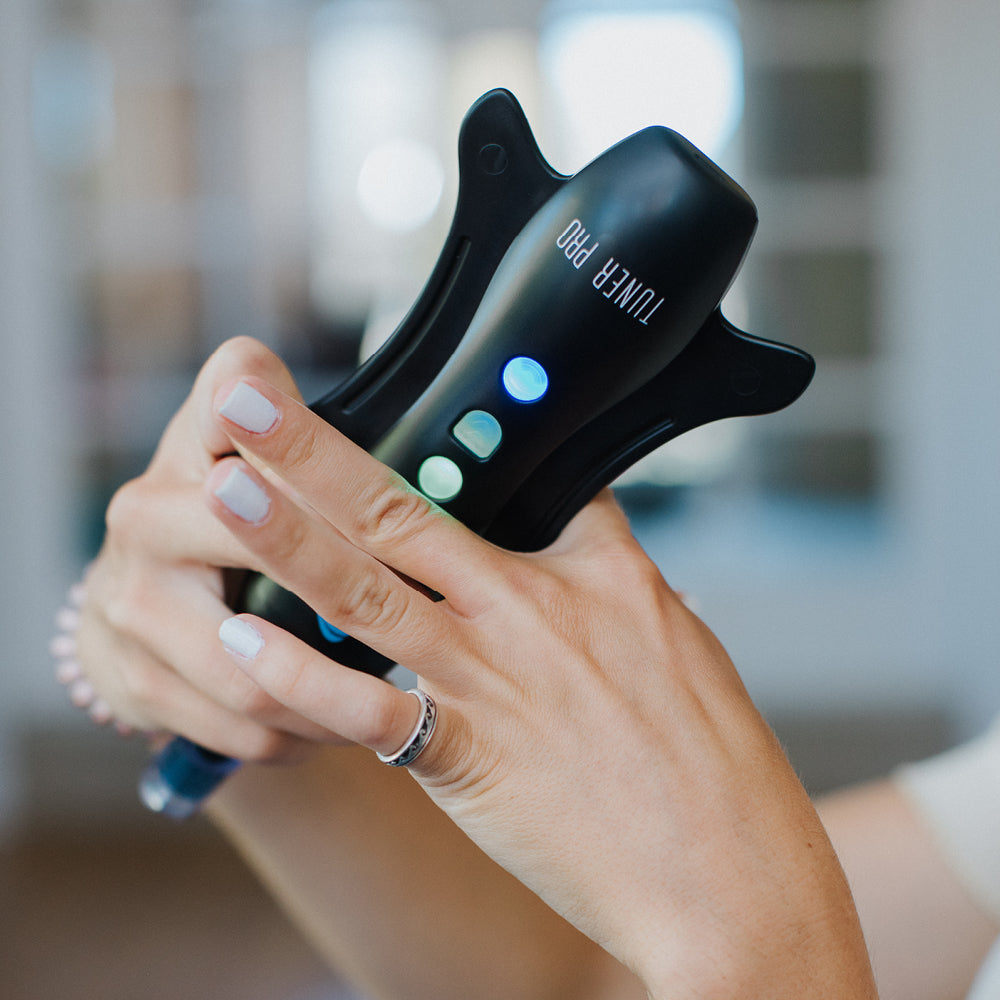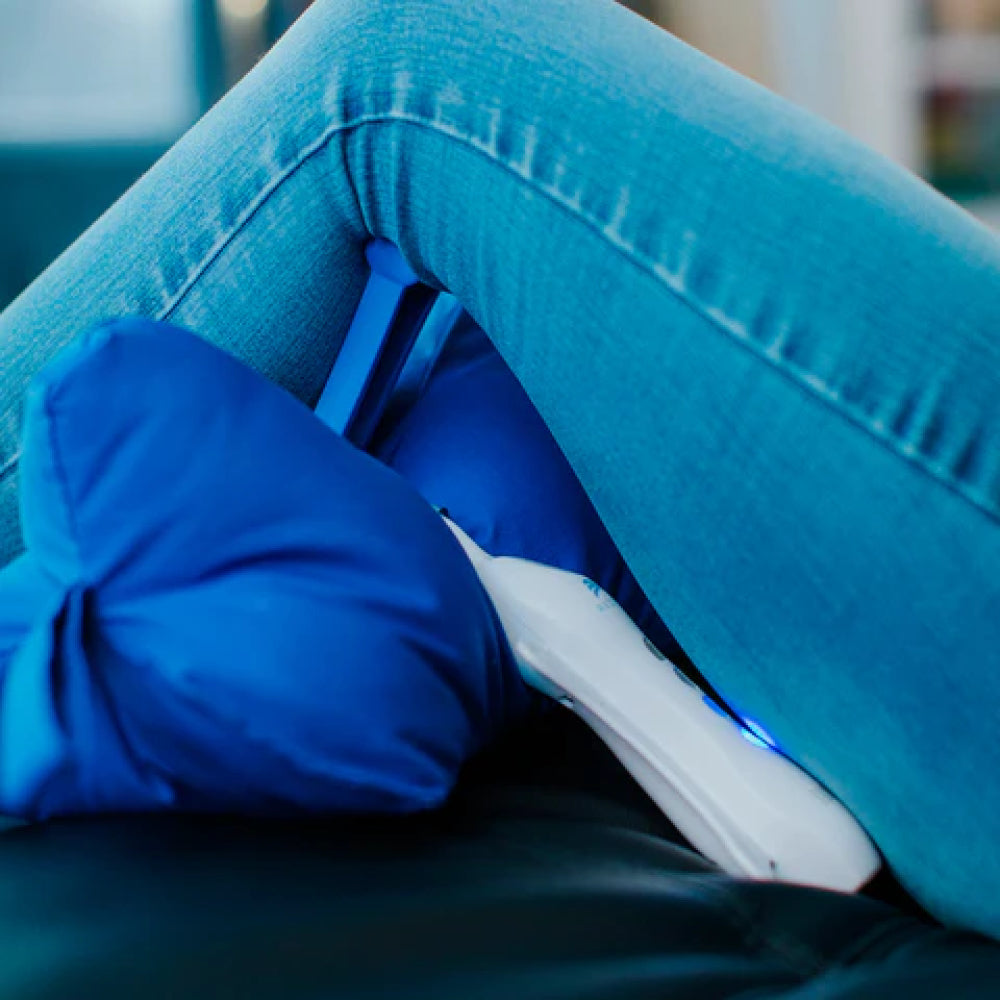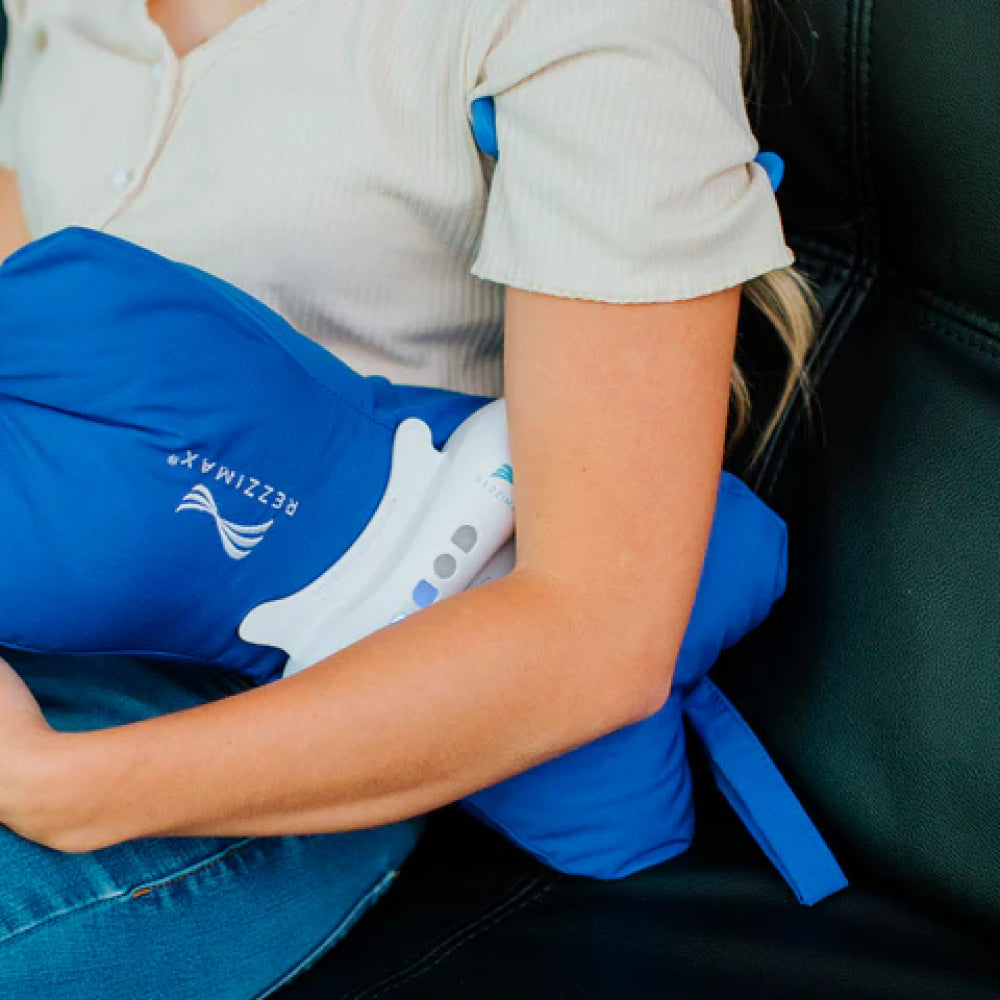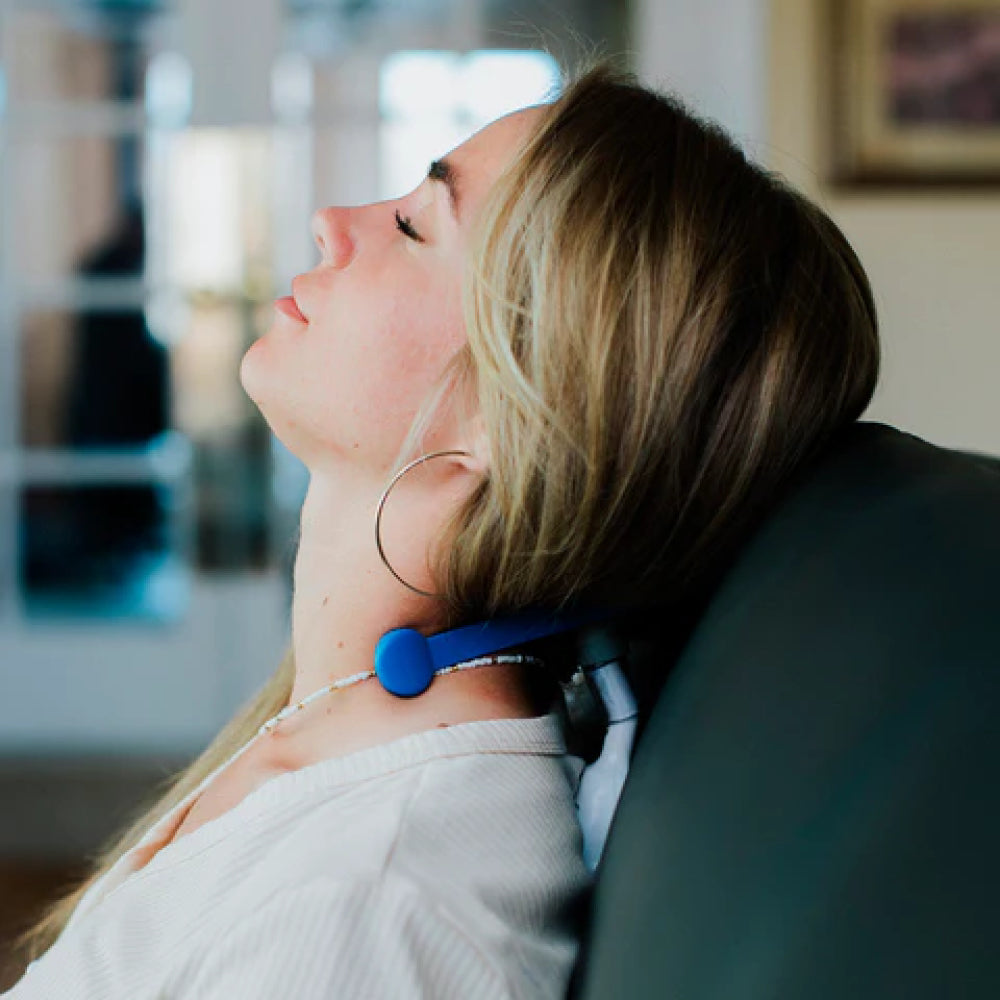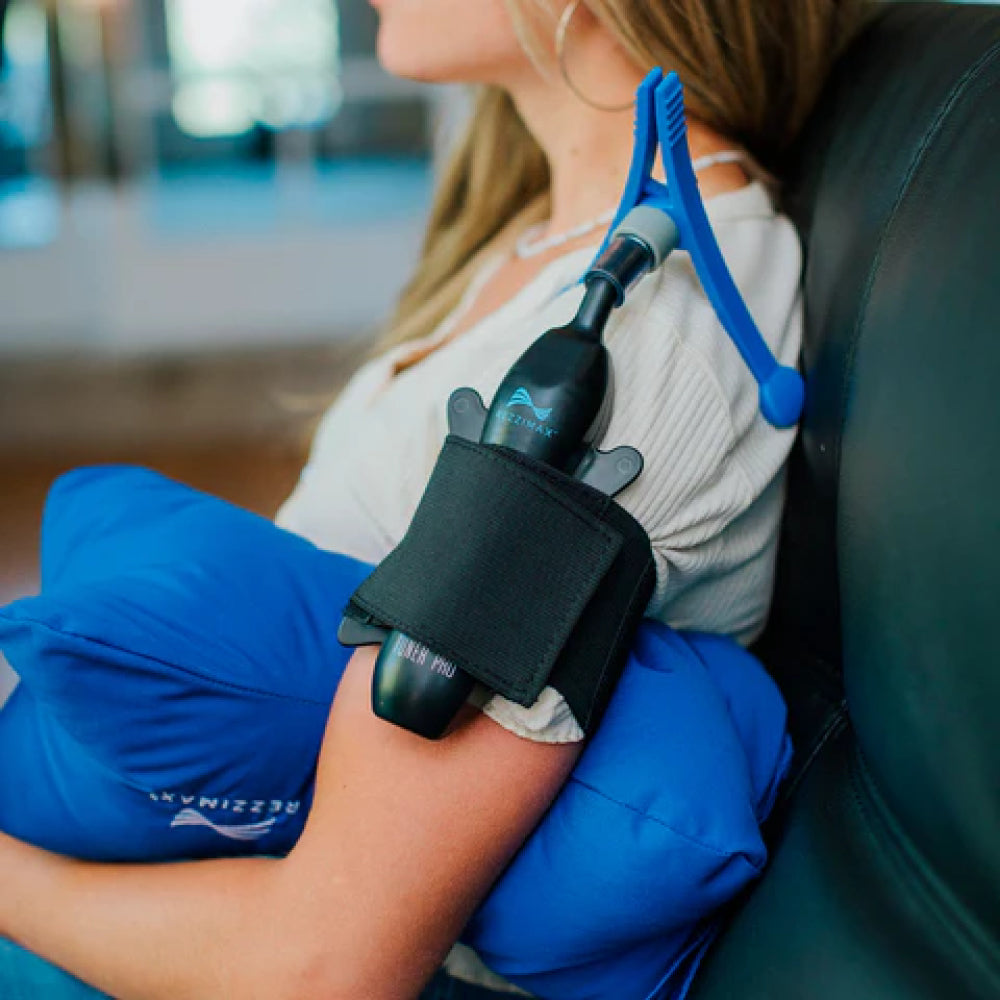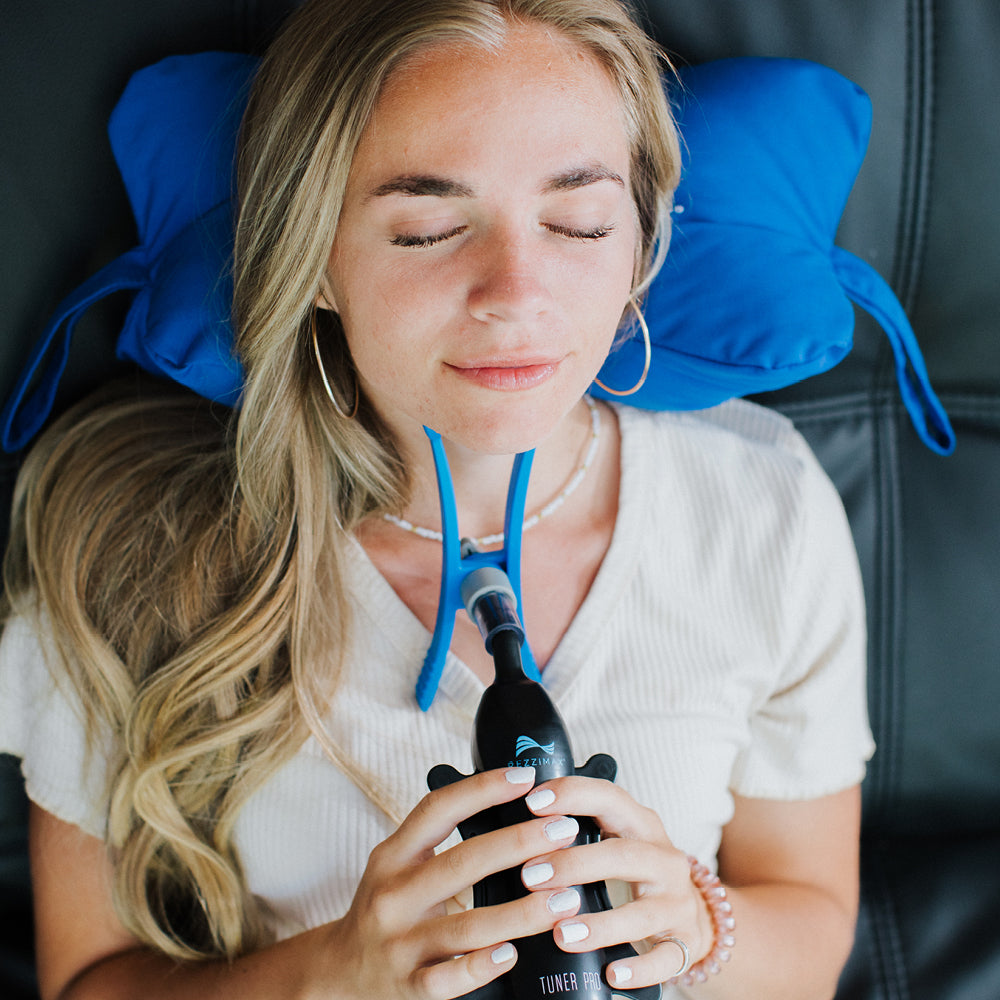 What the Rezzimax® Tuner PRO II does
The patented Rezzimax® Tuner PRO II is a portable FDA-registered Class 1 medical device you can use anywhere to begin healing your body. 
Specially designed with varied frequencies that work with you as you seek to re-tune and relax your entire body, the techniques and positions we introduce to you in your 1:1 consultation are intended to work through the entire body, stimulating your vagus nerve and opening your body and all its systems to healing. From here, you can then use the Tuner to work more specifically on areas you may wish to target.
Choose from four programmed settings: blue and green settings create a calming effect, perfect for those with anxiety. Red activates pathways and is helpful for conditions like constipation and pain relief. White creates a similar effect to white noise and is a great natural support for promoting relaxation and improved sleep.
INCLUDES:
• 1x patented Rezzimax® Tuner PRO II
• 1x Rezzimax® Blue Tongs
• 1x Rezzimax® Plastic Tip
• 1x Rezzimax® Short Velcro Strap
• 1x Rezzimax® Blue Brain
• 1x Rezzimax® Adjustable Belt to put the device in
• 1x USB recharging cable
• 1x One-to-One Complimentary Consultation
*Shipping costs are calculated at checkout.
*Estimated delivery times based on standard Australian Post shipping.
ORDER NOW
How to use the Rezzimax® Tuner PRO II
Step 1

Once you receive your order, book your complimentary consultation with Tanya to find out how to get the best results for your condition.

Step 2

Turn on the Tuner and begin using it with just a push of the button.

Step 3

Charge your portable device using the supplied USB cable.
For optimum results, we recommend using the device for 3-5 minutes per day for a minimum of six weeks or as advised by Tanya or your practitioner.
Benefits of using Rezzimax® Tuner PRO II over other modalities
PORTABLE AND CONVENIENT
Do it on your break at work, while travelling, or simply in the comfort of your own home. 
INSTANT RELIEF
You can ease a headache and other troubling symptoms in minutes. 
NON-INVASIVE
The Tuner combines resonance and progressive stress-management techniques to relieve chronic pain without the need for expensive and addictive medications.
A holistic alternative to medications
Rezzimax® Tuner PRO II FAQS
Why stimulate the vagus nerve?

The vagus nerve (CN X) is actually responsible for regulating a number of systems in the body. Re-engage the vagus nerve and watch your symptoms begin to disappear.

The vagus nerve has been found to:

Modulates inflammation 
Strengthen memory
Help you breathe
Increase salivation 
Control the relaxation response
Inhibit depression by regulating serotonin production 
Be the driver of the gut-brain connection 
Control gag reflex
Impact heart rhythm
Help regulate blood pressure 
Regulate stomach acid
Impact vocal cords
What is the difference between The Rezzimax® Tuner PRO II and a device that vibrates?

This is an excellent question. Most vibration devices will create a tapping or ratcheting effect in the nervous system. This will help you feel better immediately because it disrupts pain-producing patterns. However, most vibration devices use competing motors or electromagnetic actions. They feel good, at first, because they help loosen tense muscles, but they have a side effect, they create chaos in the body and do not connect with the vagus nerve to promote healing. 

The Rezzimax® Tuner PRO II was specially designed to resonate in certain frequencies within the body to balance and create a full circle connection from head to toe, from right to left, and from nerves to organs throughout the entire body. It connects to and balances both sides of the brain simultaneously. A team of specialists devoted years of research to discovering the precise calibrations used in the revolutions of the Rezzimax® Tuner PRO II. Providing resonance that gently connects to and stimulates the vagus nerve for awakening and healing.
How often should I use the Rezzimax® Pain Tuner PRO II for best results?

For best results with the Rezzimax® Tuner PRO, we recommend the simple protocol: using it for 3-5 minutes per day for a minimum of six weeks. If you don't follow the techniques properly, you may not achieve the desired results as efficiently (or speedily) as you want. If used only periodically, your results may be minimal*. 

* There may be a few exceptions to the rule. For example, if a person has specific disabilities that will not allow them to perform the techniques. We believe every person will receive benefits, even though it may not be as quick as is seen with someone who is able to follow the protocol.
What is the 60-day money-back guarantee?

If you try the Rezzimax® Tuner PRO II and fail to see improvements within 60 days of using the product, we offer a full money-back guarantee (excluding the cost of shipping).

Part of the product guarantee is based upon continuous proper use and following the simple protocol**

** Exceptions may include certain pain conditions such as fibromyalgia or nerve sensitivities. If you, or the person you are assisting, is in too much pain or is too sensitive to the resonant energy of the Rezzimax® Tuner PRO II when first used as described, try using it on the feet position first, at the lowest setting. Be consistent, as your body begins to tune, you can increase the setting level and/or begin using it on the neck and head. If you are extremely sensitive, turn on the Tuner, place it next to you and go through the Critical techniques without touching the Tuner. With persistence and continued therapy, you will soon be able to tolerate the resonant energy on those sensitive areas around the head and face. For sensitive individuals always start on the lowest setting, and with time, turn up the intensity on the Tuner to the highest setting for improved benefit. Patience and persistence are key.
*This product not intended to treat, prevent or diagnose any condition.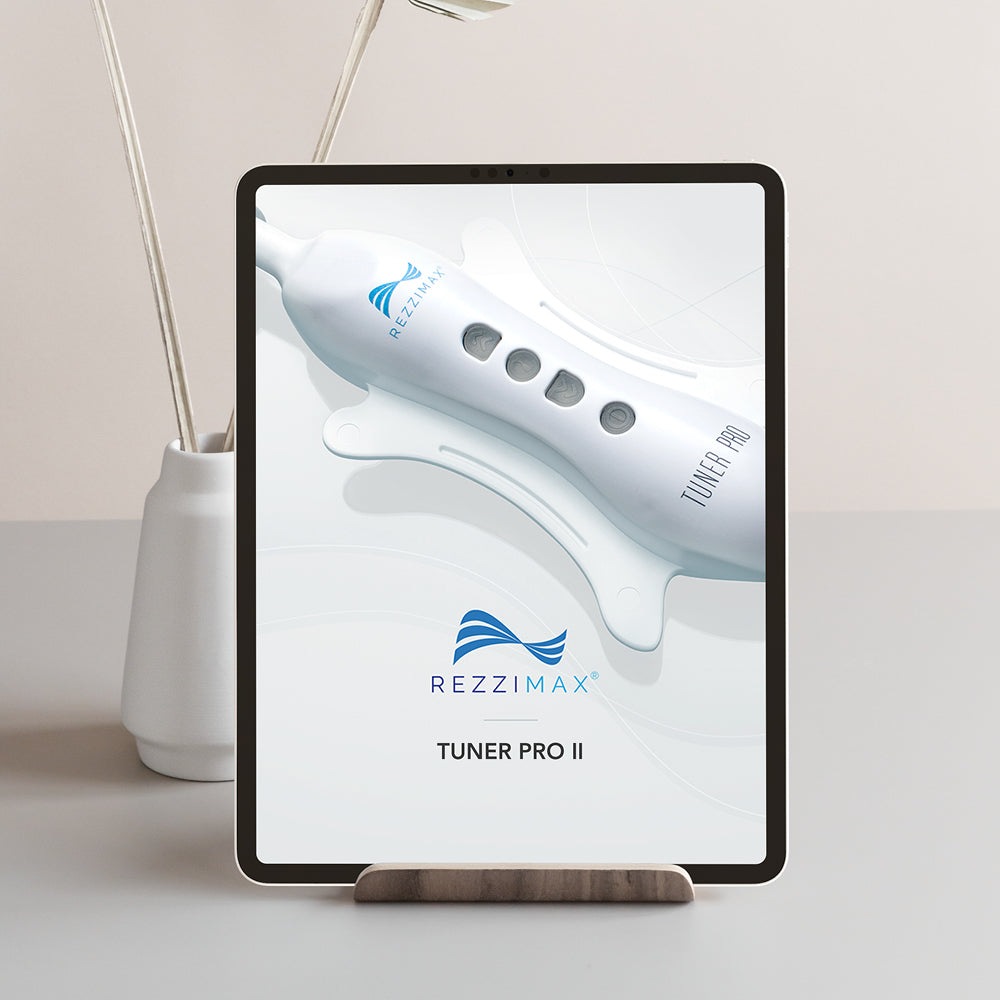 Download a free copy of the Tuner Manual with video lessons on how to treat your area of concern.
DOWNLOAD